The Planning
Track:
There is no track. It is straight downhill and steep climbing up the hill.
Start Point: End of Log Race Road
Start time: 7 AM
Duration: 4 hours
Confirmed Trampers:
Chee
Nitesh
Likith
Giri
Ka Sing
Bharat
Kin
Samaya
---
Execution
The Brave Ones:
Chee
Nitesh
Likith
Giri
Ka Sing
Kin
Duration: 4 hours
---
Few More Details…
Route
log race road parking > (figure out the start point for tramp) > (go down the hill) > (go into the cave) > (enjoy the beach) > come up the hill > log race road parking
Notes
Hope you went through the route above. That's what the plan was for our very first tramp and we executed it well.
Few things to keep in mind:
Only mercer bay loop tramp (takes only 1 hour) is officially maintained by Council. Therefore you are responsible for anything that happens to you while going down or climbing up the hill.
Plan to reach at beach during low-tide so that you can go inside the cave and enjoy the beautiful views.
The hill is pretty steep. There are ropes to help you but don't expect them to be at every difficult point. Prepare well, wear good tramping shoes and carry enough water / food.
It is straight run all the way down. Kin was literally flying while we were struggling to find place for every footstep. It is quite rocky at places.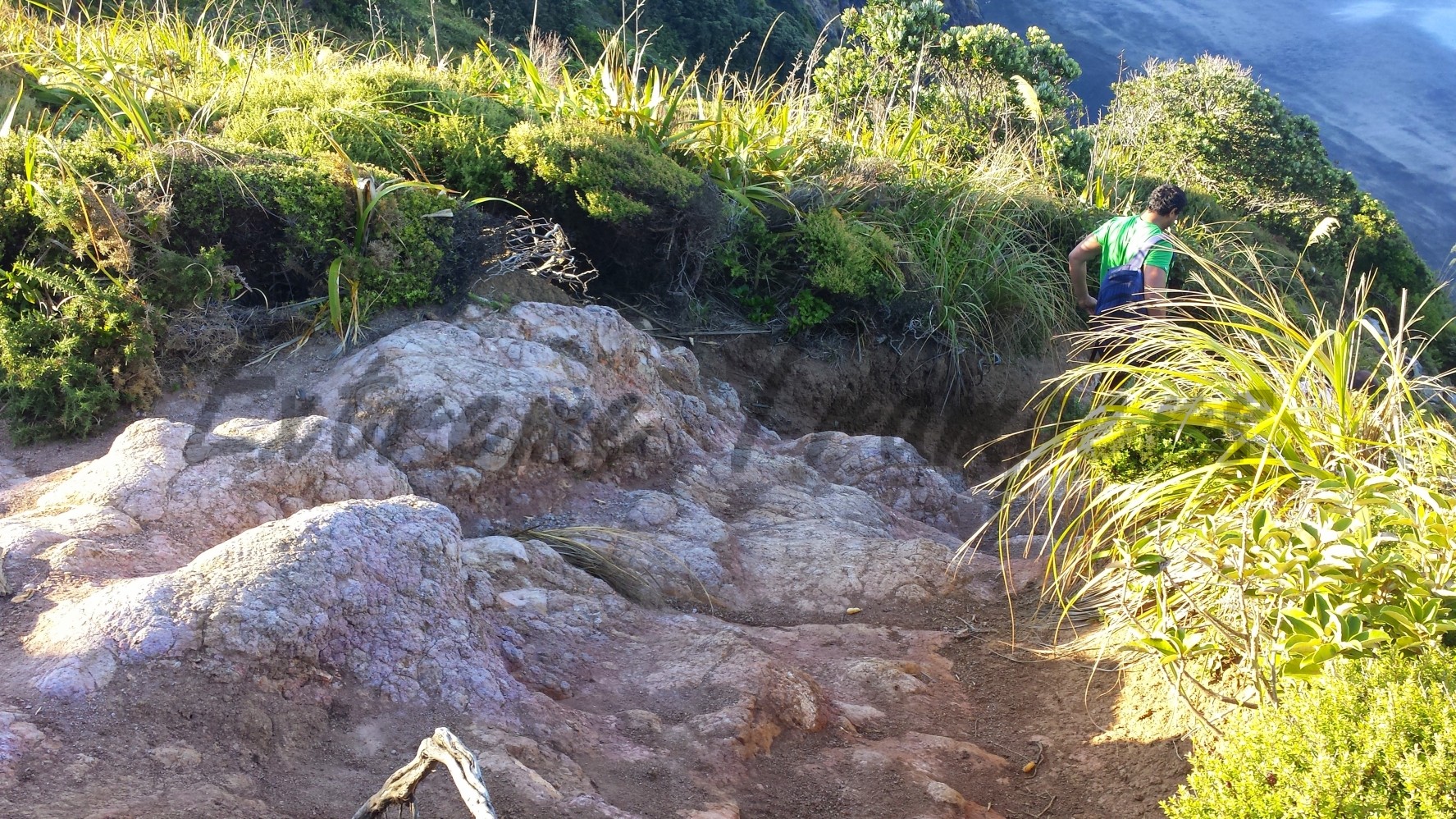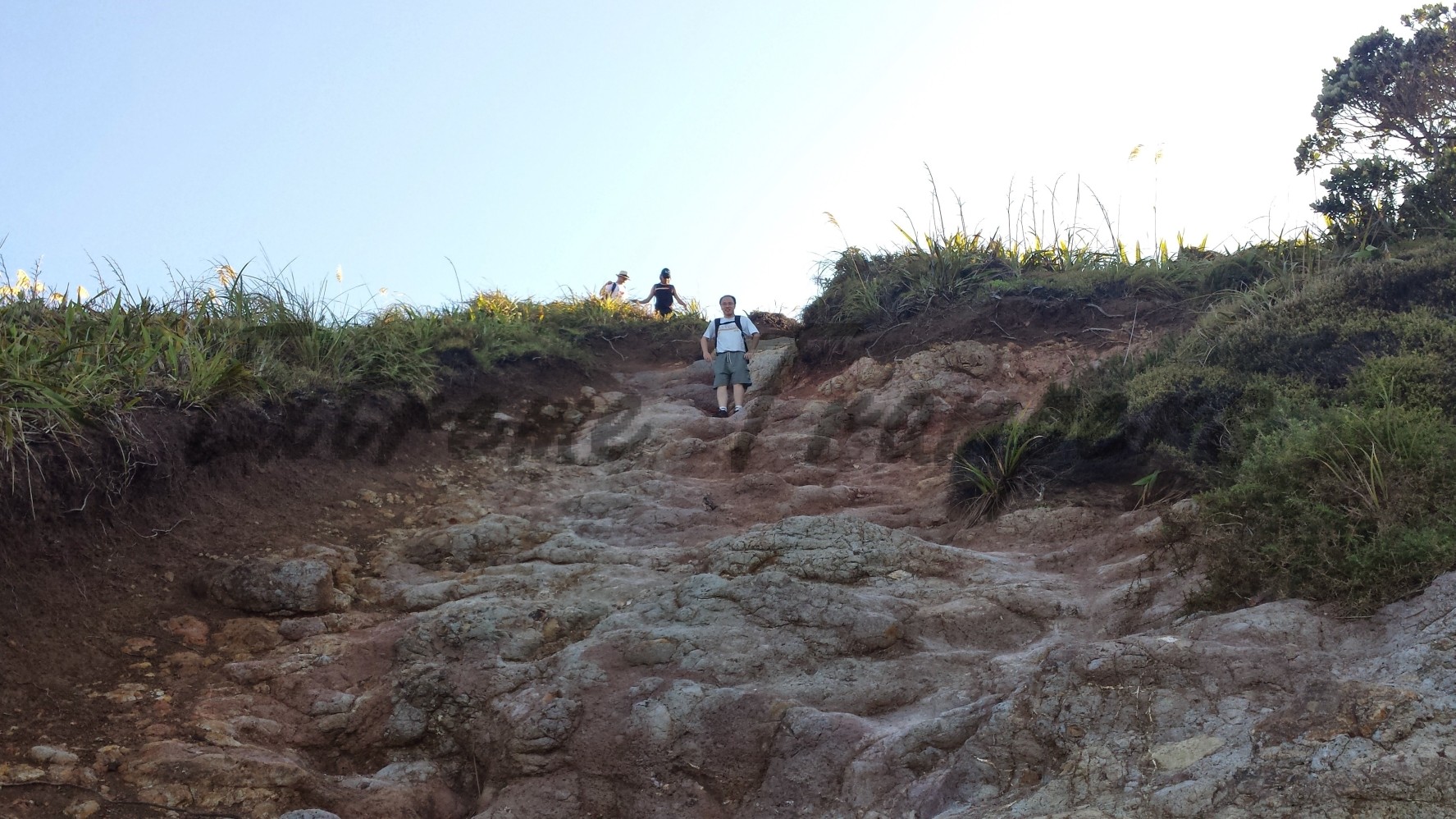 Once you reach at beach, you cannot hold yourself from praising the view. The time we reached, there wasn't a single person except us on the beach.
We took our time to catch up with our breath and then entered into the cave. Remember to carry jandals and torch with you as cave can be very dark.
It is a beautiful cave with other side opening up to the sea. We had lunch inside adjacent end of the cave which has got open top! Having planned it well (thanks to Chee), we were able to roam inside cave for long during the low tide phase.
We had a good walk over the beach after coming out of cave and also had a dip into the sea. Ka Sing lost his glasses in the water and he didn't carry spare one – something we learned from this tramp: always carry extra pair of glasses.
Likith took full advantage of his selfie phone and was clicking all the time.
Then it was the time to climb. Climbing was more challenging but we all covered it in lesser time probably because no one wanted to die due to falling off the cliff 🙂 Giri, Likith and Kin were first to reach at the top.
We took enough breaks to avoid exhausting ourselves completely.
This was one tough tramp. Till date it has remained a mystery for most of us how we achieved this feat, this being our first tramp after years and of difficult level 4.